CPF: NeuroCine kick-off conference at Baltic FIlm, Media and Arts School (BBFM), Tallinn University 
CALL FOR PAPERS OPEN!
Time: May 16-17
Place: Tallinn University, Tallinn, Estonia
Deadline for proposals: February 28
Tallinn invites scholars and creative professionals to contribute to the Baltic NeuroCine kick-off conference. Its aim is to enhance joint research endeavours on cinematic storytelling, film viewing, and related first-person experiences. Originally, the approach of neurocinematics was coined by our keynote speaker Uri Hasson and his colleagues (Projections 2008), with reference to experimental studies that apply neuroimaging methods to understand the functional brain of film viewers while engaged with the same audiovisual content. This method allows, to some extent,  generalization over individuals in terms of what is called intersubject correlation (see reviews Jääskeläinen et al. 2020, 2021). However, it has become evident that neuro-physiological measurements alone do not suffice to fully understand how the collected quantitative neural data of film-viewing relates to the temporally unfolding narrative content on one hand, and film viewers' embodied first-person experiences on the other. This is why, we argue, neurocinematic methods need to be extended so as to enable associating the observations with embodied and enacted first-person experiences, as well as the associated temporally unfolding narrative contexts. 
So far, the focus of the neurocinematic inquiries have mainly been on the observation of the film viewer. However, a range of research questions could be related to professional filmmaking practitioners such as screenwriters, editors, sound-designers, or cinematographers. We propose that their experiences and actions could be likewise addressed using neurocinematic methods, based on the assumption that filmmakers and viewers alike build their experience and sense-making on the same embodied foundation, as their occasional references to "instincts", or "gut feelings" may suggest. In what ways could neuroimaging observations of viewer experience be extended to accumulating novel insights on the professional practices? 
The NeuroCine conference invites both local and international colleagues to join the effort of bridging the explanatory gaps between (1) neuro-physiological observation data, (2) first-person experiential data, and (3) descriptive data of the experienced film content.
In particular, we are looking for contributions from a broad multidisciplinary spectrum of expertise with viewpoints on practical filmmaking, be they from psychophysiology, phenomenology, narratology or related technologies. Likewise we welcome all relevant theoretical views, systemic models and epistemic considerations. We look forward to proposals that target a broad audience beyond disciplinary niches.
We welcome talks (incl.Q&A 10 min)
Single presentations (30 min) 

Dublo presentations by a pair of a filmmaker & a scientist (40 min)

Doctoral student case studies (20 min)
Keynote speakers
Prof. Uri Hasson , Princeton University
How we share memories across brains using storytelling
How does your brain change with each story that you hear? How can storytelling shape your memories? In this talk, we will explore how brain activity is shared between listeners of the same story, and how those shared neural responses are coupled to and shaped by the neural activity in the storyteller's brain. In the lab, we observed higher coupling between the listener's and storyteller's neural activity as a function of the ability of the listener to understand the story. Furthermore, the ability of the storyteller to be coupled to and shape the neural responses of listeners is used as a tool to share memories across brains.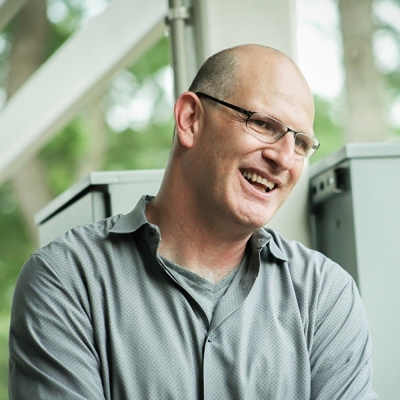 Biography: Dr. Uri Hasson is a Professor in the Department of Psychology and the Neuroscience Institute at Princeton University. He obtained his bachelor's in Philosophy and Cognitive Science (1994), and his Master's in Cognitive Science (1998) at the Hebrew University of Jerusalem. In 2004, Hasson completed his doctoral degree in the Neurobiology Department at the Weizmann Institute of Science. In 2008, Hasson joined the faculty at Princeton University, where his laboratory studies the brain responses to natural, real-life events. In particular, he's interested in understanding how communication through storytelling can affect human cognition. Visit his lab website and learn more about Hasson's research.
Prof. Uri Hasson's visit is supported by BAFF (Baltic-American Friendship Foundation).
***
The NeuroCine research group has moved to the Baltic Film, Media, and Arts School and is led by the research professor Dr. Pia Tikka and the cinematographer Elen Lotman in order to coordinate ongoing and future research that applies neuroimaging and psychophysiological methods into studying narrative arts under one umbrella. 
Baltic Film, Media and Arts School (BFM) is a competence centre at Tallinn University for communication and audio visual knowledge and expertise. At our School you can study at the Bachelor's, Master's and PhD level, in Estonian and English. At BFM you can obtain a wide-based education in an international environment. Our study programmes offer tools and skills for working on various positions in film production, TV, new media, communication, choreography, art and music. 
Feel free to address any content related questions to pia.tikka@tlu.ee or elen.lotman@tlu.ee