Full program with updates see https://balticneurocineconf2022.sched.com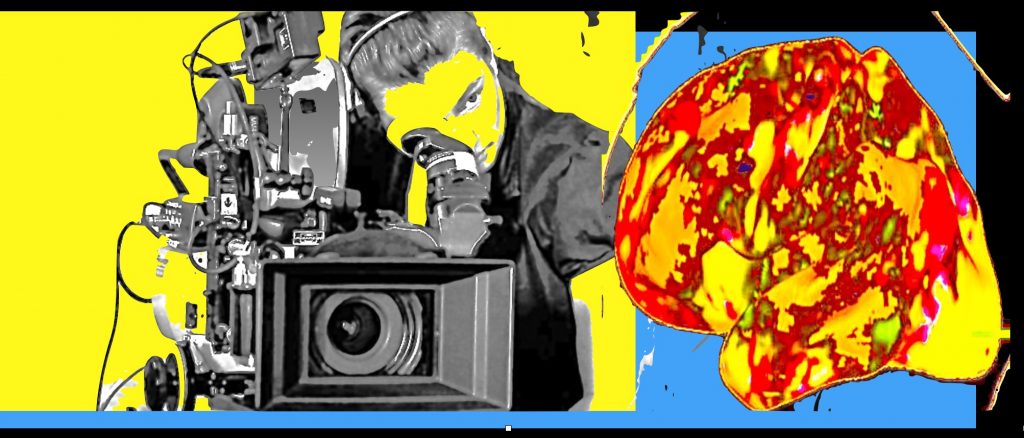 CPF: NeuroCine kick-off conference at Baltic FIlm, Media and Arts School (BFM), Tallinn University 
CALL FOR PAPERS OPEN until March 28, 2022!
Conference days: May 16-18
Speaker days: May 16–17
Workshop day: May 18
Place: Tallinn University, Tallinn, Estonia
Deadline for proposals: March 5, 2022 EXTENDED deadline March 28, 2022
Register here 
See Official Tallinn University conference webpage HERE
https://www.tlu.ee/en/neurocine-kick-off-conference
Tallinn invites scholars and creative professionals to contribute to the Baltic NeuroCine kick-off conference. Its aim is to enhance joint interdisciplinary research endeavours on cinematic storytelling, film viewing, and related first-person experiences.
Originally, the approach of neurocinematics was coined by our keynote speaker Uri Hasson and his colleagues (Projections 2008), with reference to experimental studies that apply neuroimaging methods to understand the functional brain of film viewers while engaged with the same audiovisual content. This method allows, to some extent,  generalization over individuals in terms of what is called intersubject correlation (see reviews Jääskeläinen et al. 2020, 2021). However, it has become evident that neuro-physiological measurements alone do not suffice to fully understand how the collected quantitative neural data of film-viewing relates to the temporally unfolding narrative content on one hand, and film viewers' embodied first-person experiences on the other. This is why, we argue, neurocinematic methods need to be extended so as to enable associating the observations with embodied and enacted first-person experiences, as well as the associated temporally unfolding narrative contexts. 
So far, the focus of the neurocinematic inquiries have mainly been on the observation of the film viewer. However, a range of research questions could be related to professional filmmaking practitioners such as screenwriters, editors, sound-designers, or cinematographers. We propose that their experiences and actions could be likewise addressed using neurocinematic methods, based on the assumption that filmmakers and viewers alike build their experience and sense-making on the same embodied foundation, as their occasional references to "instincts", or "gut feelings" may suggest. In what ways could neuroimaging observations of viewer experience be extended to accumulating novel insights on the professional practices? 
The Baltic NeuroCine conference invites both local and international colleagues to join the effort of bridging the explanatory gaps between (1) neuro-physiological observation data, (2) first-person experiential data, and (3) descriptive data of the experienced film content.
In particular, we are looking for contributions from a broad multidisciplinary spectrum of expertise with viewpoints on practical filmmaking, be they from psychophysiology, phenomenology, narratology or related technologies. Likewise we welcome all relevant theoretical views, systemic models and epistemic considerations. We look forward to proposals that target a broad audience beyond disciplinary niches.
We welcome three types of talks (incl. Q&A 10 min), all proposals will be peer-reviewed.
Single presentations (30 min) 

Dublo presentations by a pair of a filmmaker & a scientist (40 min)

Doctoral student case studies (20 min)
Please submit to NeuroCineBFM@tlu.ee  following two documents:
Your anonymised title and abstract (up to 500 words) with max 5 refs
Your bio(s) and contact info
We also welcome 1/2 day workshop proposals with detailed descriptions and instructor bios.
***
3-DAY Program (HYBRID) takes place at location and online
Preliminary speaker program updated March 10, 2022
Sunday May 15 Excursion day (t.b.c.) for early birds
Monday May 16 Conference day 09:30-18:00
Tuesday May 17 Conference day 09:30-18:00
Wednesday May 18 Workshop day 09:30-18:00
Register here 
See Official Tallinn University conference webpage https://www.tlu.ee/en/neurocine-kick-off-conference
***
Keynote speakers
Uri Hasson – Princeton University
How we share memories across brains using storytelling
How does your brain change with each story that you hear? How can storytelling shape your memories? In this talk, we will explore how brain activity is shared between listeners of the same story, and how those shared neural responses are coupled to and shaped by the neural activity in the storyteller's brain. In the lab, we observed higher coupling between the listener's and storyteller's neural activity as a function of the ability of the listener to understand the story. Furthermore, the ability of the storyteller to be coupled to and shape the neural responses of listeners is used as a tool to share memories across brains.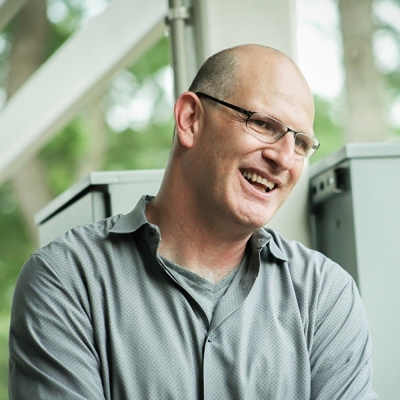 Bio: Dr. Uri Hasson is a Professor in the Department of Psychology and the Neuroscience Institute at Princeton University. He obtained his bachelor's in Philosophy and Cognitive Science (1994), and his Master's in Cognitive Science (1998) at the Hebrew University of Jerusalem. In 2004, Hasson completed his doctoral degree in the Neurobiology Department at the Weizmann Institute of Science. In 2008, Hasson joined the faculty at Princeton University, where his laboratory studies the brain responses to natural, real-life events. In particular, he's interested in understanding how communication through storytelling can affect human cognition. Visit his lab website and learn more about Hasson's research.
Prof. Uri Hasson's visit is supported by the Baltic-American Freedom Foundation (BAFF).
***
Katrin Heimann – Aarhus University
Making films come true – dreams about a neuro-phenomenology of the moving image and its consequences for our mind
It often seems that neuroscience is either hyped for illuminating the biological (that is objective) principles of (film-)cognition or shamed for its reductionism in design and interpretative bloat of results in terms of audience experience. In this talk, I introduce both attitudes as a consequence of a decades long systematic neglect of qualitative and specifically experiential data within empirical research. I will focus on presenting the method of micro-phenomenology as a tool fit to empirically assess, that is attend to, articulate and systematically map out and compare subjective experience. The kind of data and results achievable with this method will be demonstrated via a study exploring the effect of long-takes in ethnographic film. Furthermore, I will portray how the method can serve as hypotheses-generating tool in a multi-method design involving neuroscience. Lastly, I will discuss how science and might change following such methodological and epistemological turn.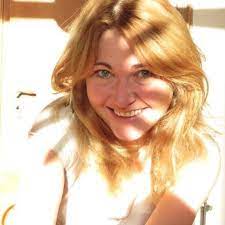 Bio: Katrin Heimann is trained in philosophy (M.A) and cognitive neuroscience (M.Sc and PhD) and currently PostDoc both at the Interacting Minds Center at Aarhus University, Denmark, as well as the Max Planck Institute of Empirical Aesthetics in Frankfurt, Germany. Her methodological focus lies on methods to work with subjective experience, in particular micro-phenomenology, which she uses to explore playfulness, aesthetic experiences (with a focus on audiovisual productions and film) and their their relation to sustainable development of individual and society. Heimann is passionate about considering and developing science as an investigative intervention. She is part of the Experimenting, Experiencing, Reflecting Team of the IMC and work package holder in the Horizon 2020 grant ARTIS (Art and Research on Transformation of Individuals and society), set to explore and co-create transformative art experiences from 2020-2024.
Professor Katrin Heimann's keynote and workshop supported by EU Mobilitas Pluss program (MOBTT90) and Estonian Research Council (ETAg)
Talks by filmmakerS & neuroscientistS
***
Vittorio Gallese
Being moved. The embodiment of moving images.
By exploiting the empirical approach of neuroscience and physiology, we can investigate the brain-body mechanisms characterizing our interactions with moving images, shedding new light on the functional mechanisms enabling their perceptual experience. In so doing we can better understand some of the concepts we normally use when referring to film aesthetics and film experience. Embodied simulation, a model of perception and cognition, can provide a new take on these issues, fostering a newly based dialogue between neuroscience and film theory. The variety of relations between body and film, implied by its experience, will be explored through the lens of embodied simulation.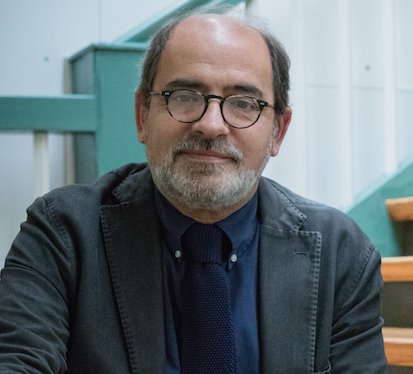 Bio: Vittorio Gallese is Professor of Psychobiology at the University of Parma, Italy, Adjunct Senior Research Scholar at the Dept. of Art History and Archeology, Columbia University, New York, USA, and Honorary Fellow of the Institute of Philosophy of the School of Advanced Study of the University of London. Cognitive neuroscientist, his research focuses on the relation between the sensory-motor system and social cognition by investigating the neurobiological grounding of intersubjectivity, psychopathology, language and aesthetics. He is the author of more than 300 scientific publications and three books. See here.
***
Clare Grall
From media to neuroscience: Leveraging the power of media to drive cognition
Over the last 15 years, neuroscientists have increasingly adopted media as stimuli in human neuroimaging research where they are commonly referred to as "naturalistic tasks." The adoption of media stimuli, especially audio and audiovisual narratives, for neuroscience has led to a wealth of new insights into memory, language, emotion, and social cognition. However, to date, the process of choosing a specific piece of media has been largely ad hoc: researchers choose movies that they intuitively believe will evoke certain processes of interest, but typically do not consider formal features as defined by filmmakers, writers, and other media creators. At present, there is no guide outlining what to consider from a media perspective when selecting a preexisting media stimulus for a given experimental goal. Moreover, if you are a media producer or content creator seeking insights from this neuroimaging research, it's tough to translate from empirical academic articles.
In this talk, I will take a practical approach to communicating across this gap between media production and naturalistic neuroscience. For anyone with a background in film and media, I will introduce how media and concepts are approached by neuroscientists with emphasis on practical insights from existing neuroimaging research. For psychologists and neuroscientists, I will offer guidelines for a practical media-informed approach to using media stimuli for neuroscience. By combining the language of film with the language of cognitive sciences, I hope to continue carving out a space for interdisciplinary collaborations between the otherwise disparate fields of media and neuroscience.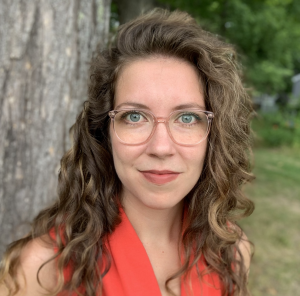 Bio: Clare Grall is a postdoctoral fellow in the Functional Imaging and Naturalistic Neuroscience Lab in the Department of Psychological and Brain Sciences at Dartmouth College. She completed her Ph.D. and M.A. in communication at Michigan State University after receiving a B.A. in psychology and mass communication from Miami University. Clare leverages her expertise in media psychology and human communication to bring a message-centric approach to studying brain function and behavior as it occurs in response to the media we see in our everyday life. She loves to bring her background in media production and design into conceptualizing and communicating her research on audience engagement.
***
Iiro P. Jääskeläinen
Movies and narratives as naturalistic stimuli in neuroimaging studies of perspective taking
Perception and interpretation of events in our lives crucially depend on our perspective. In neuroimaging studies, perspective can be given to subjects explicitly, it can be given implicitly via manipulation of a priori information for example by means of professional movie-editing, and also between-subject differences in, e.g., personality features or cultural family background, can shape the subjects' perspective. We have studied this phenomenon in a number of neuroimaging studies with movie and narrative stimuli. In our first study, subjects watched a clip from a TV series from perspectives of a detective vs. decorator during neuroimaging. Differential activity was observed in visual, posterior parietal, and posterior-inferior-medial temporal areas. In another study, two different social perspectives were compared, one requiring empathy and the other moral reasoning. Brain regions associated with these functions exhibited higher inter-subject correlation (ISC) of hemodynamic activity during the two perspectives. We have also explored how differential a priori information about movie protagonists, as well as personality features and cultural family background of subjects, shapes ISC. When watching an unfolding moral dilemma between two sisters, a priori knowledge about genetic vs. adopted relationships between the sisters shaped brain ISC in regions associated with processing of moral dilemmas. Autistic subjects exhibited lower ISC in "social " brain areas, suggesting that they watched a drama movie more idiosyncratically than neurotypical subjects. Family cultural background shaped ISC in precuneous, lateral temporal, and auditory cortical areas. Together, our results suggest that the human brain flexibly adapts to the demands of different perspectives.
Bio: Iiro P. Jääskeläinen is a Full Professor of Systems Neuroscience at Aalto University School of Science, Espoo, Finland. He obtained his PhD in Psychology at the University of Helsinki in 1995, after which he worked as a post-doc and as a junior faculty member at Harvard Medical School, Boston, MA. He joined Helsinki University of Technology, the predecessor of Aalto University, in 2003. Prof. Jääskeläinen's interests currently encompass the use of movies and narratives as media-based stimuli for elicitation of social cognition and emotions in neuroimaging studies. The publications of Prof. Jääskeläinen can be found in this link: https://scholar.google.fi/citations?hl=en&user=F-i6heMAAAAJ "
***
Joseph P. Magliano
The Contributions of Cinematics and Content on the Understanding of Film
Understanding narratives requires one to build a memory representation called a mental model. Mental models contain a connected representation of the narrative events that were explicitly depicted and the inferences that were generated to understand those events.  Theories of narrative comprehension that have largely been proposed and tested in the context of narrative texts emphasize the importance of the semantic content on what is represented in mental models. Specifically, the explicitly conveyed content in a narrative serves as retrieval cues for knowledge that is used to build a mental model.  However, cognitive film theorists have recognized that the practices of creating narrative film are important for shaping viewers cognitive and affective response to film, and there growing empirical evidence for this perspective. The goal of the present study was to assess the relative contributions of cinemantics and narrative content on the comprehension of narrative films. Professional filmmakers created three versions of the same event (a dance performance) to systematically vary the presence of editing and shot scale. In an objective version, the dance was presented in a single long shot. Two other version were created that focused on the male dancer or the female dancer. Participants watched one of the versions and "thought aloud" at six points while viewing a short film. The protocols were analyzed to assess how participants described the characters. There were minimal effects of film version regarding statements pertaining to the characters.  The results are consistent with cognitive theories of comprehension that emphasize the role of the content of a narrative on comprehension, rather than the way it is conveyed. When the events are clearly conveyed and are equally salient across versions, the content of a film likely has the primary impact on knowledge activation and mental model construction.  However, if cinemantics are used to create perceptions of a situational and narrative structure that cannot be understood by the content alone, then variations in cinematics will likely change understanding. More research is needed to explore the boundary conditions regarding relative contributions of cinematics and content on comprehension.
Authors: Joseph P. Magliano1 Eleanor Fang Yan1, Kathryn S. McCarthy1, Thomas Ackerman2, Christopher A. Kurby3, Raymond A. Mar4  Affiliations: 1 Georgia State University 2 University of North Carolina School of the Arts   3 Grand Valley State University 4 York University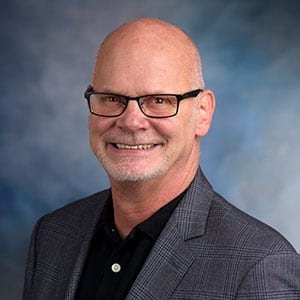 Bios: Speaker Joseph P. Magliano is a professor of Educational Psychology at Georgia State University. He is a cognitive psychologist who studies the nature of comprehension. He is particularly interested in practices of narration across media (film, comics, and texts) and how they affect the cognitive processes that support comprehension.  Eleanor Fang Yan is a doctoral student from Georgia State University. She is broadly interested in language and literacy, especially how culture and language interact during language acquisition. Kathryn S. McCarthy assistant professor at Georgia State University. She is interested in discipline-specific comprehension processes, applied cognition, and technology-based approaches for studying and supporting literacy. Thomas Ackerman is a professor of film at the University of North Carolina School of the Arts.  In a career spanning four decades, Tom Ackerman has created a diverse portfolio including documentaries, commercials, music videos, and iconic motion pictures including Back to School, Beetlejuice, Christmas Vacation, Jumanji, and Anchorman.  Christopher A. Kurby is a professor of psychology at Grand Valley State University. He studies how people make sense of events in narratives and in everyday experiences. Raymond A. Mar received his Ph.D. from the University of Toronto in 2007 before being hired at York University (Toronto) where he is now Professor of Psychology. His lab's research revolves around the question of how imagined experiences might affect real-world cognition and emotion.
***
Juha Salmitaival
Real-world conditions in neurodevelopmental disorder research: from films to virtual reality
Symptoms of neurodevelopmental disorders are defined based on specific problems that individuals may meet in their everyday life. How can we study altered functioning of the mind and brain in such complex conditions? Recent developments in cognitive brain research utilising complex stimuli such as films or virtual reality have stirred considerable interest in researchers of neurodevelopmental disorders. In this talk, Dr. Salmi will describe how a rich narrative in the film, making different brains to tick together over longer time scales, may be used to detect specific symptoms-related behaviours. When using open-ended virtual reality conditions, almost any active behaviour can be traced and reliably mapped to the stimulus, but at the same time every participant "creates their own story". Both approaches have various under exploited opportunities in clinical research.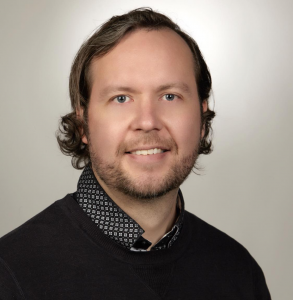 Bio: Juha Salmi (aka Salmitaival) is an Academy of Finland funded Research Fellow in the Department of Neuroscience and Biomedical Engineering at Aalto University, Finland. He obtained his PhD in cognitive neuroscience in 2009 and he is a Docent of clinical neuropsychology at the University of Helsinki since 2015. In 2019 he started to run his own lab, Translational Cognitive Neuroscience Laboratory, that aims at developing novel digital methods for treatment of neurodevelopmental disorders. He is particularly interested in naturalistic methods for behavioural assessment and neuroimaging.
The presentation of Juha Salmitaival is supported by EU Mobilitas Plus Top Researcher project MOBTT90 and the Estonian Research Council (ETAg).
***
WORKSHOPS
Workshops t.b. accepted based on proposals, note all workshops .are included in the conference fee
See Official Tallinn University conference webpage https://www.tlu.ee/en/neurocine-kick-off-conference
Register here 
***
Excursion
We are planning excursions outside of Tallinn not more that 1 hour travel away
Days: Sunday 15 and/or Wednesday 18 (exotic workshop locations)
Program to be confirmed.
Follow updates at our Official Tallinn University conference webpage https://www.tlu.ee/en/neurocine-kick-off-conference
Register here 
***
FEES
***
NeuroCine conference is organised as a GEECT Spring conference 2022 at the Baltic Film, Media and Arts School (BFM) with the generous support of the European grouping of film and television schools (GEECT) and Baltic-American Freedom Foundation (BAFF).
Baltic Film, Media and Arts School (BFM) is a competence centre for communication and audiovisual knowledge and expertise with wide-based international education curricula embedded in interdisciplinary community  of Tallinn University . Our Bachelor's, Master's and PhD level study program both in Estonian and English offers  tools and skills for working on various positions in film production, TV, new media, communication, choreography, art and music.
The NeuroCine research group at Baltic Film, Media, and Arts School is led by the research professor Dr. Pia Tikka and the cinematographer, Dr. Elen Lotman. Its objective is to coordinate ongoing and future research that applies neuroimaging and psychophysiological methods into studying cinematic arts and narrative sense-making under one umbrella. So far most activities that relate to human brain when viewing films (neurocinematics) have taken place within the cognitive and neuroscientific paradigms, while filmmakers and humanist film scholars in general have had minor roles. The NeuroCine team at BFM aims to fix this imbalance.
For the first time ever NeuroCine at BFM will bring this exciting study field into a practical film school. It gathers together an interdisciplinary group of professionals, scholars, teachers and students from film and media studies, cognitive sciences, social neurosciences, psychophysiology, and phenomenology.
Feel free to address any content related questions to
Header photo by Heikki Leis; "the brain" courtesy of Heini Saarimäki, Finland