The chief editor Douglas Rosenberg is very excited to share the news: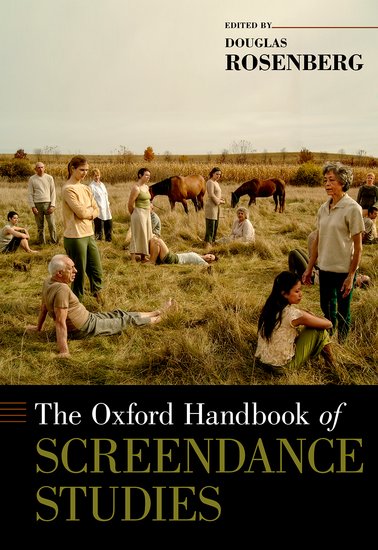 The Oxford Handbook of Screendance Studies has been awarded the 2018 Oscar G. Brockett Book Prize for Dance Research by The Dance Studies Association.
The following is the citation offered by the selection committee about the book:
The Oxford Handbook of Screendance Studies, which is skillfully edited by Douglas Rosenberg, features a gracefully comprehensive introduction and thirty-six impactful chapters from leading scholars who expand our understanding of screen technologies as creative, collaborative tools for dance. Both foundational and insightful, the essays focus on pioneering figures like Loie Fuller, Maya Deren, and Norman McLaren; on histories from Harlem and Hollywood to Brazil and Bollywood; and on themes that productively intertwine virtual bodies, framing, editing, space, race, gender, and politics. Authors from Dance Studies and related fields turn their gazes toward the way screendance can provide a liberating or controlled space, an ever-changing canvas, a democratic frontier, a site for social justice, new aesthetic pleasure, or a viral phenomenon with many meanings. Readable, rigorous, and thought-provoking, The Oxford Handbook of Screendance Studies engages popular, contemporary, traditional, and historical dance, offering wide-ranging new ways of understanding how ideas travel and can transform our lives through the "stage" of the screen.
The award will be conferred at the annual Dance Studies Association Conference at Northwestern University, August 8 – 11, 2019.
The Oxford Handbook of Screendance Studies is the first publication to offer a scholarly overview of the histories, practices, and critical and theoretical foundations of the rapidly changing landscape of screendance.
Pia Tikka & Mauri Kaipainen contributed with the chapter on "Screendance as Enactment in Maya Deren's At Land: Enactive, Embodied, and Neurocinematic Considerations"