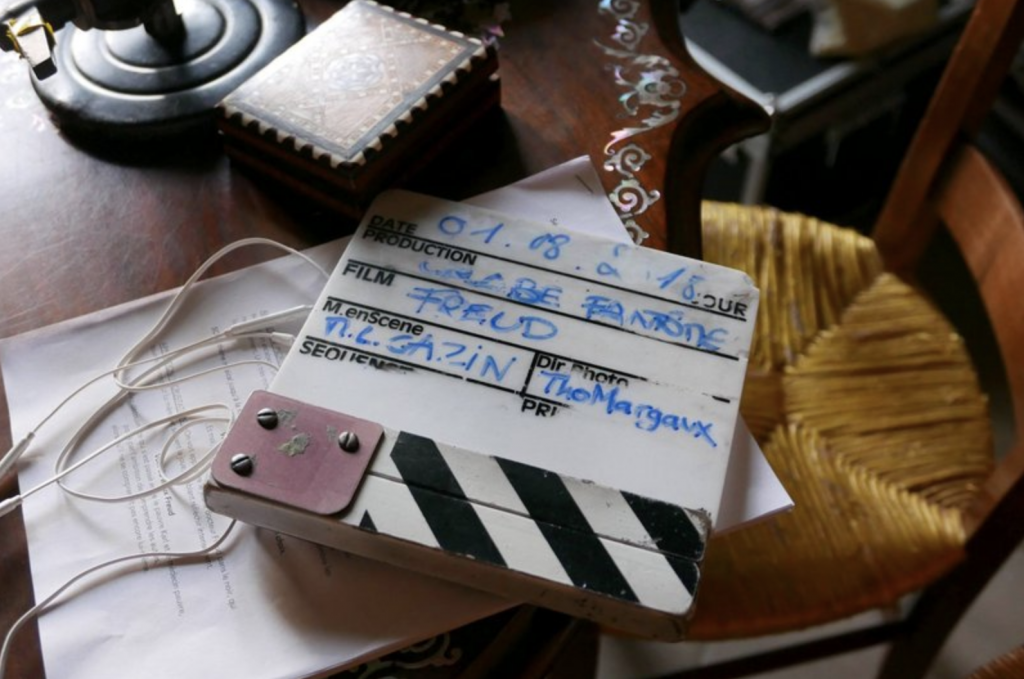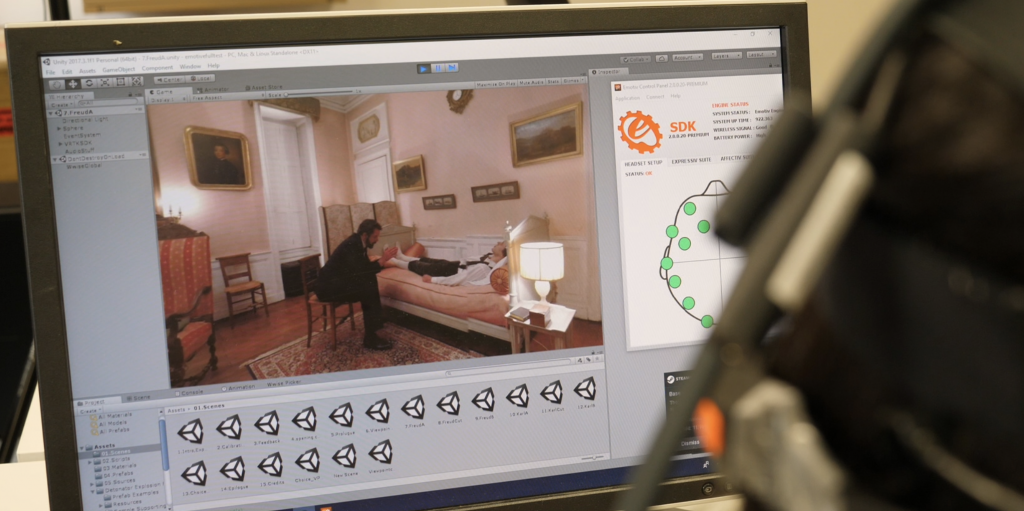 Freud's last Hypnosis, a neuro-interactive 360 movie for EMOTIVE VR
Presentation of the ongoing project Emotive VR prototype, an innovative form combining VR and EEG headsets. A neuro-interactive omnidirectional movie has been realized, visualized in Virtual Reality (VR) Head-Mounted Display (HMD). During the visualization, the EEG signals are recorded and analyzed in real time. Some visual effects and an interactive music vary according to the emotional state of the viewer.
Marie-Laure Cazin is a Fine Arts teacher in the High school of Arts and Design ESAD-TALM (France) and in Paris 1 Panthéon-Sorbonne. Part of the Enactive Virtuality Research Group, in BFM, University of Talinn, she is currently completing a PhD in Aix-Marseille University (France) on Cinema and Neurosciences. As an artist and a filmmaker, she has developed many experimental cinematic prototypes, using digital tools to create a live interaction between the film and performers or spectators. She collaborated with scientists for art-science projects, working with brains' datas of emotions in her last interactive projects.
See projects on line (Fr)
Sound designer Matias Harju webpages (Eng) 
EMOTIVE VR documentation online (Fr)
2 TALKS on EMOTIVE VR by Marie-Laure Cazin (ESAD-TALM, France)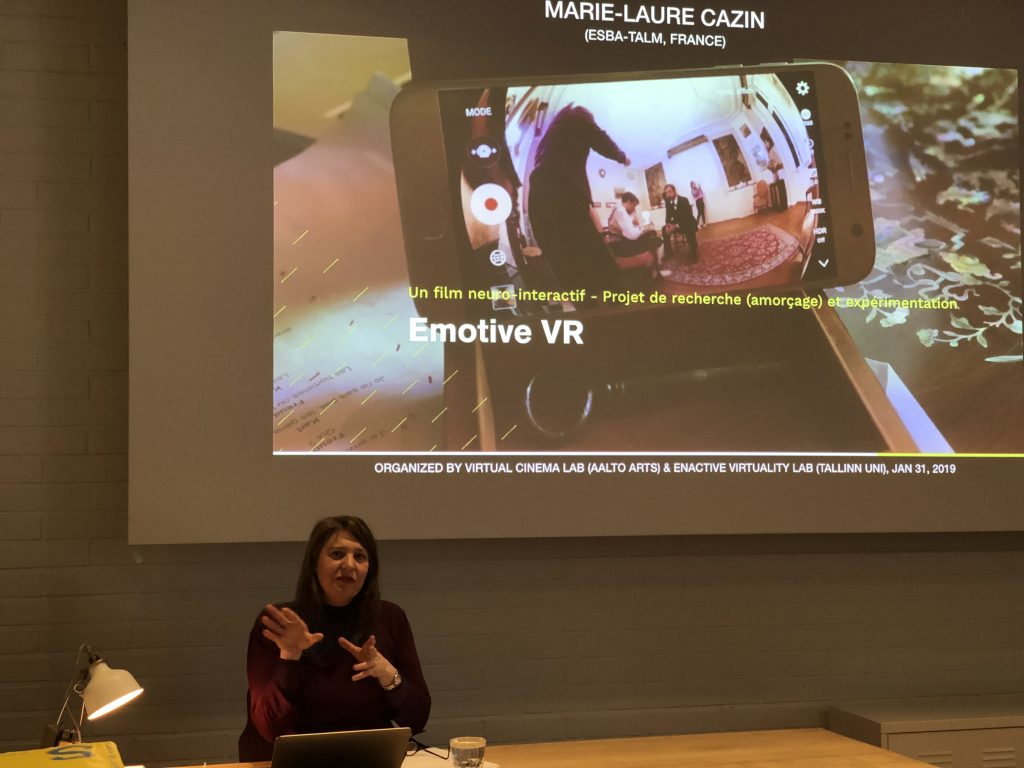 Visiting lecture at Aalto University, Aalto Studios, organised by Virtual Cinema Lab & Enactive Virtuality Lab, January 30, at 14-15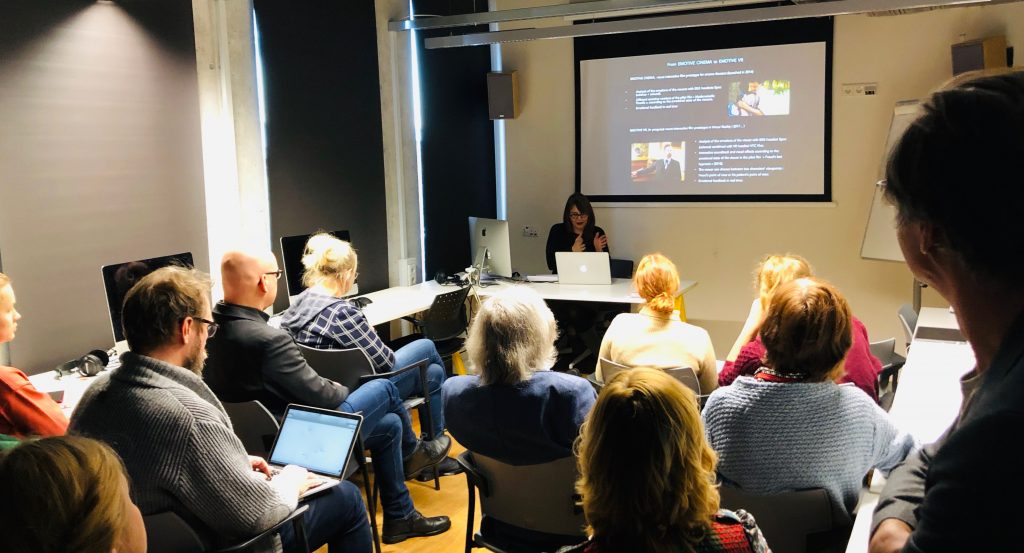 January 30, at 14-15 Place: N-416, BFM, Narva Mnt 27, Nova Building, Tallinn University.