Speaker: Bruce Sheridan (University of Auckland) 
Time: January 19th (Thursday) at 15:00
Place: M-213
Creativity: Embodied, Extended, and Enactive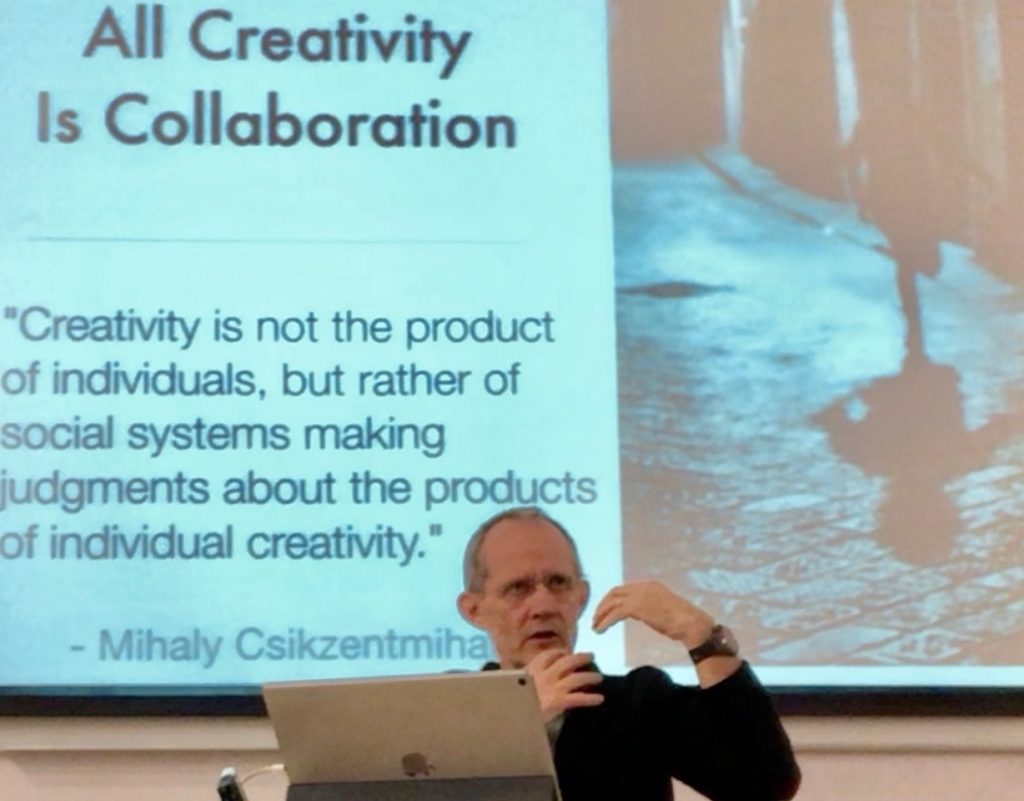 Cognitivism and computational theories of mind drove approaches to creativity through the 20th century, and formal education across arts and sciences continues to draw on assumptions that are increasingly challenged by developments in neuroscience and artificial intelligence. By emphasizing the physically embodied, socially extended, and inherently enactive nature of human mentation, creativity can be understood as a fundamental, ubiquitous, and highly dynamic capacity central to all human activities. In this presentation I consider ways to conceptualize creativity and learning holistically, and how this approach can both draw from and contribute to work in the biological, physical, and social sciences.
Professor Bruce Sheridan is a filmmaker and educator based in Chicago. He began his filmmaking career in New Zealand, where he produced and directed drama and non-fiction projects for cinema and television, and won the 1999 Best Drama Award for the tele-feature Lawless. From 2001-2017 he was Chair of Cinema Art + Science at Columbia College Chicago, where he led the creation of the Media Production Center, a unique laboratory for modeling and investigating professional collaborative filmmaking practice. Professor Sheridan is Chair of the North American region of CILECT, the international organization of screen education institutions, and a member of the Creativity Research Initiative team at the University of Auckland, New Zealand, where he is currently completing his PhD in philosophy.
With Bruce and Pia in the middle: Vice-Rector for Creative Activities and Cooperation Andres Jõesaar, Head of BFM Katrin Saks, and our EU Mobilitas Plus -project coordinator Maria Hansar.