In the VR-mediated experience of the State of Darkness the participant will meet face-to-face with a humanlike artificial character in immersive narrative context. See ICIDS2018 Art Expo catalogue here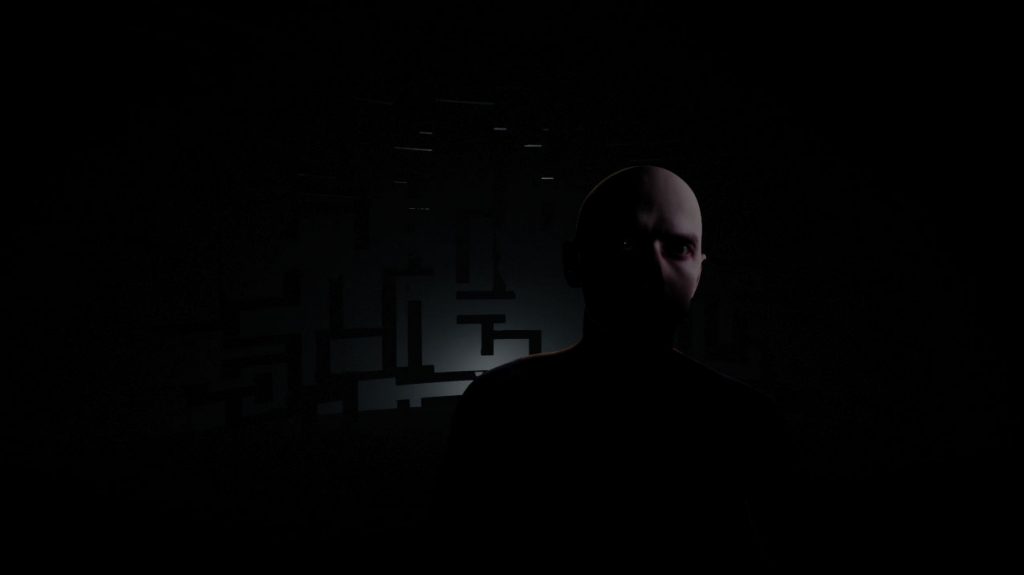 Human mind and culture rely on narratives people live by every day, narratives they tell to one another, narratives that allow them to learn from others, for instance, in movies, books, or social media. Yet, the State of Darkness connects the notion of non-human narratives to the stories experienced by our virtual character, Adam B. Trained by an exhaustive range of human facial repertoire, Adam B has gained access to control his facial expressions when encountering with humans.
Our concept builds on the idea of a symbiotic interactive co-presence of a human and non-human. Adam B will be experiencing his own non-human narrative that draws to some extent from the behavior of the participant, yet driven mainly by Adam B's own life story hidden from the participant, emerging within the complexity of Adam B's algorithmic mind. The State of Darkness is an art installation where human and non-human narratives coexist, the first experienced and lived-by our participant and the latter experienced by our artificial character Adam B, as they meet face-to-face, embedded in the narrative world of the State of Darkness.
Above: Janet H. Murray meeting face-to-face our Adam B. at ICIDS2018 Art Expo, Trinity College Science Gallery, Dublin (Nov 5)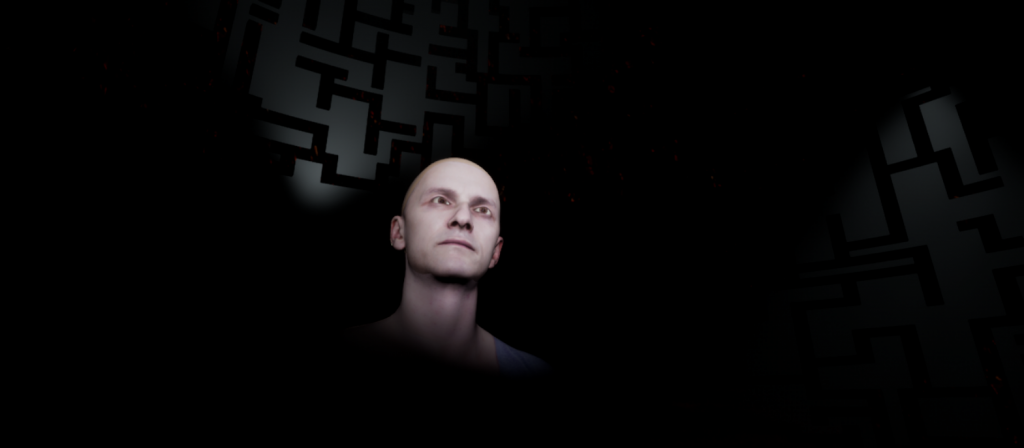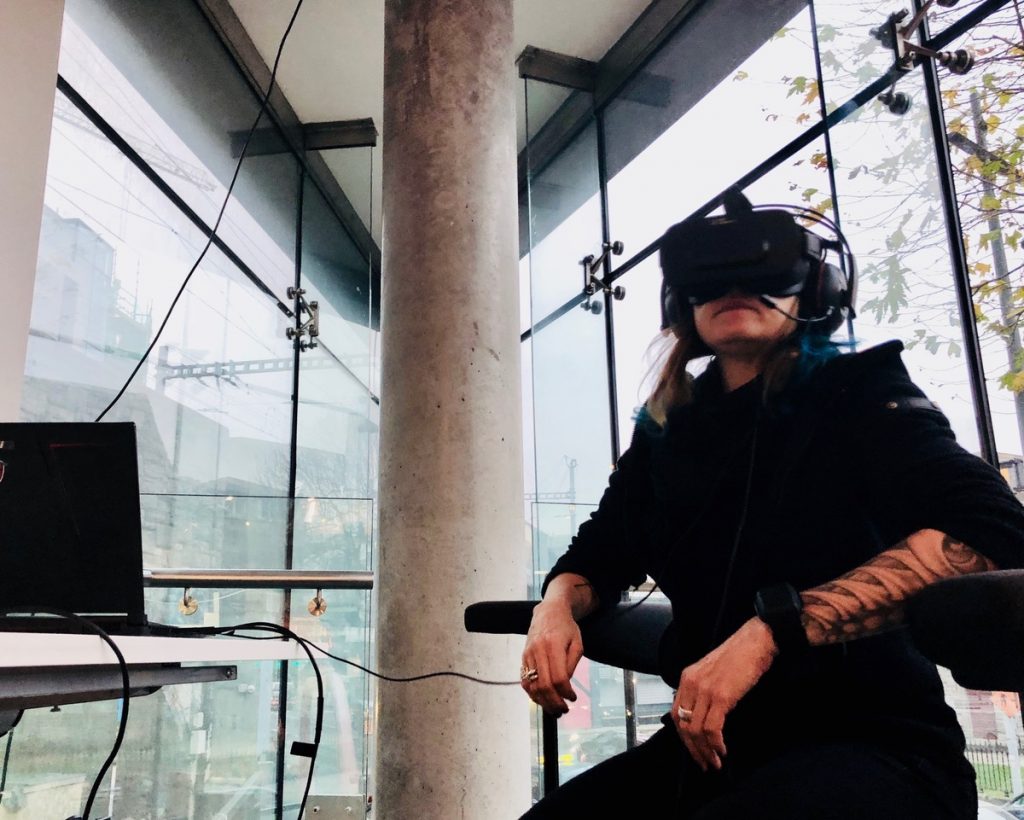 Image above: Enactive Scenographer Tanja Bastamow testing Installation at ICIDS2018 Trinity College, Science Gallery, a day before opening of Art Exhibition Dec 5.
Team
Idea, Concept, Director Pia Tikka; Script & Dramaturgical  supervision Eeva R Tikka; Enactive Character design and production pipeline design Victor Pardinho; Enactive Scenography Tanja Bastamow; Sound design Can Uzer; Sound design II Iga Gerolin; Technical 3D Artist Maija Paavola; Symbiotic Creativity Ilkka Kosunen; Machine learning consultation Paul Wagner; Unreal engine consultation Ats Kurvet.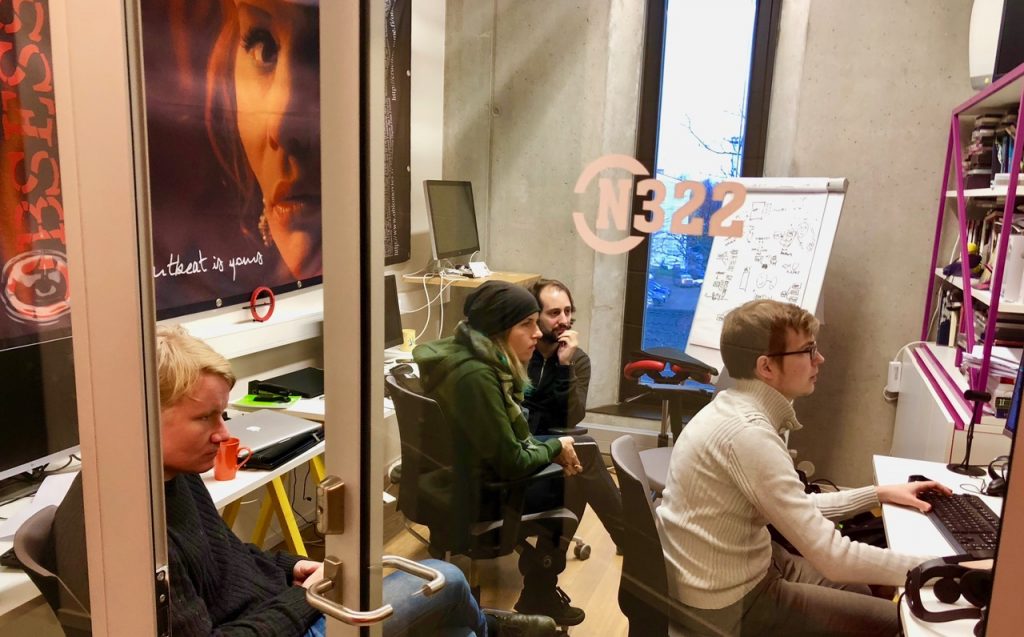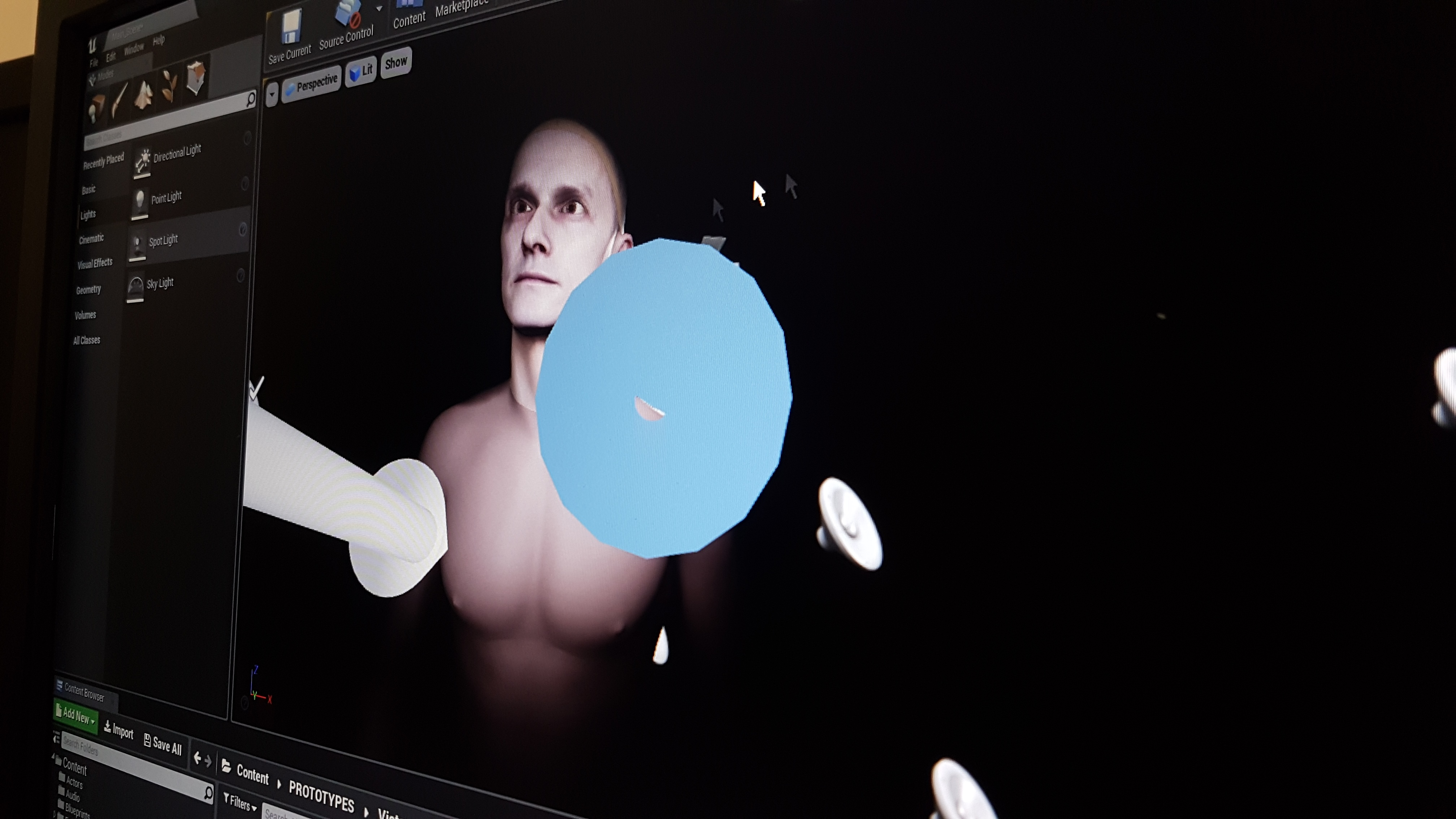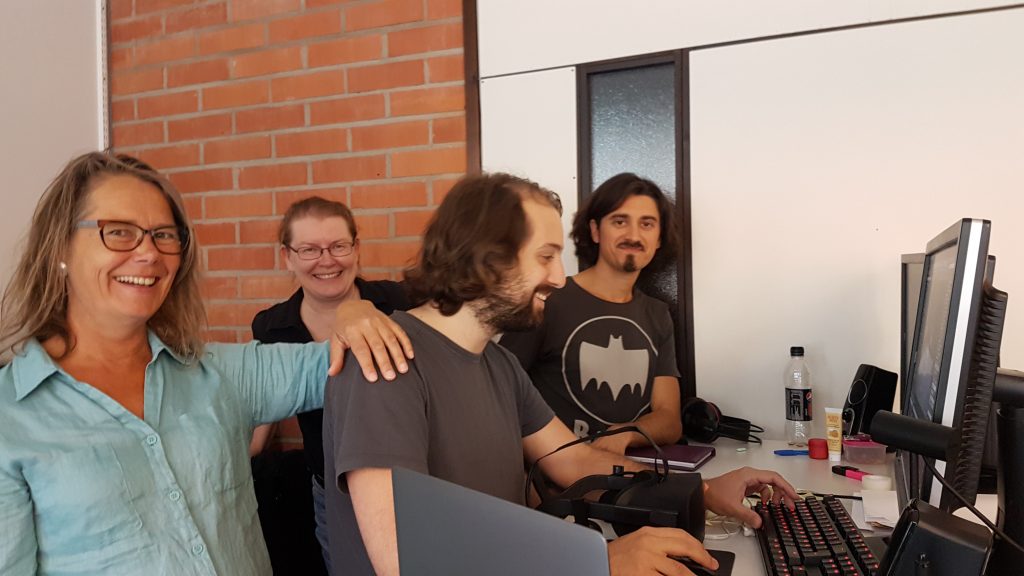 Team funding
Finnish Cultural Foundation Huhtamäki Fund; Virtual Cinema Lab Aalto University School of ARTS, ; Digidemo Promotion Center of Audiovisual Culture with Oblomovies Oy;   VR equipment by Creative Lab, the Center of Excellence in Media Innovation and Digital Culture & Empatica4 biotracking by Digital Technology Insitute, Tallinn University; Tikka & Kosunen: EU Mobilitas Pluss Top Researcher Grant (2017-2022), Estonian Research Council in association with Tallinn University.
For more information, contact: piatikka@tlu.ee
The International Conference on Interactive Digital Storytelling ICIDS 2018 5-8 December 2018, Trinity College Dublin, Ireland. The State of Darkness VR-installation premiered in the ICIDS 2018 Art Exhibition, a platform for artists to explore digital media for interactive storytelling from the perspective of a particular curatorial theme: Non- Human Narratives. See https://icids2018.scss.tcd.ie