EEVR nr 23 tuleb EKAs!
Estonian Virtual Reality Community meeting at the EKA Estonian Art Academy June 8, 2019.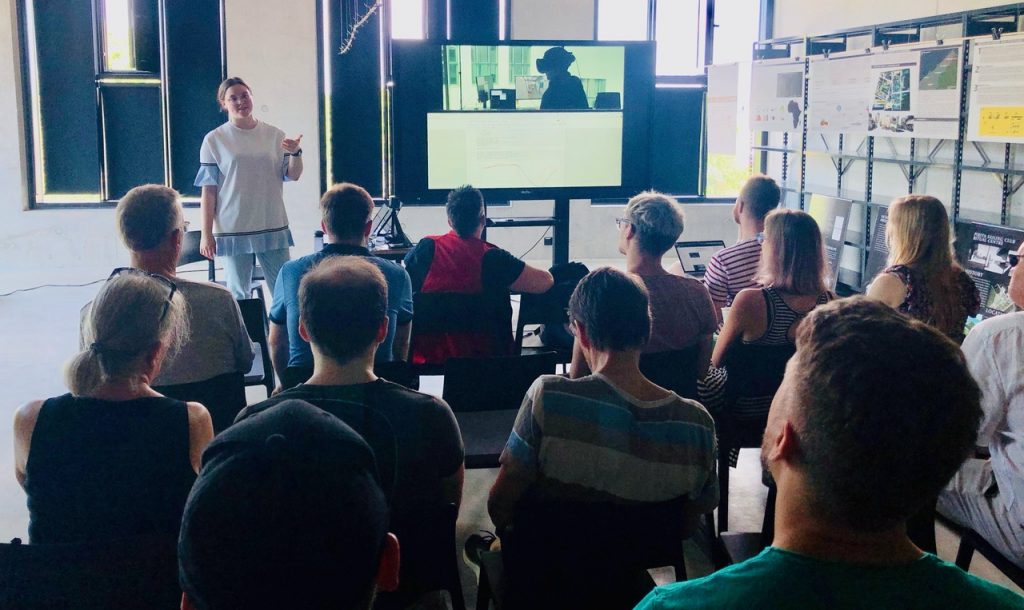 Image: The Head of the VR Lab, teaching staff, and specialist tutor Johanna Jõekalda, presenting the EKA's student projects that have applied biosensor data for studying the participant experience.
Program in Estonian:
Enne suurt suve vaatame üle Eesti Kunstiakadeemia VR Labori ja kuulame/proovime palju huvitavat. Kohtumisel tutvustatakse EKA VR Laboris möödunud aasta jooksul läbi viidud kursuseid (Johanna Jõekalda), VRi rakendusvõimalusi disainiprotsessis (Artur Staškevitš) ning VR-prillide uut tähte Oculus Questi (Kristjan Oliver Kuus). Olete oodatud mõtteid vahetama!
12:00 Esitlused:
– EKA VR Labori kursused (Johanna Jõekalda)
https://www.artun.ee/erialad/arhitektuur-ja-linnaplaneerimine/vr-labor/
– VR tehnoloogiate kasutus projekteerimistöös (Artur Staškevitš)
http://arturstashkevitsh.berta.me/
– Oculus Questi esmamuljed (Kristjan Oliver Kruus)
13:30 Demod:
– EKA VR Labori projektid
– Oculus Quest
– TASE lõputööde näituse VR projektid
Ürituse järel soovi korral ringkäik EKA uues majas ja TASE lõputööde näitusel.
Sissepääs peauksest aadressil Põhja puiestee 7. Üritus toimub 4. korrusel arhitektuuriosakonna ruumides.