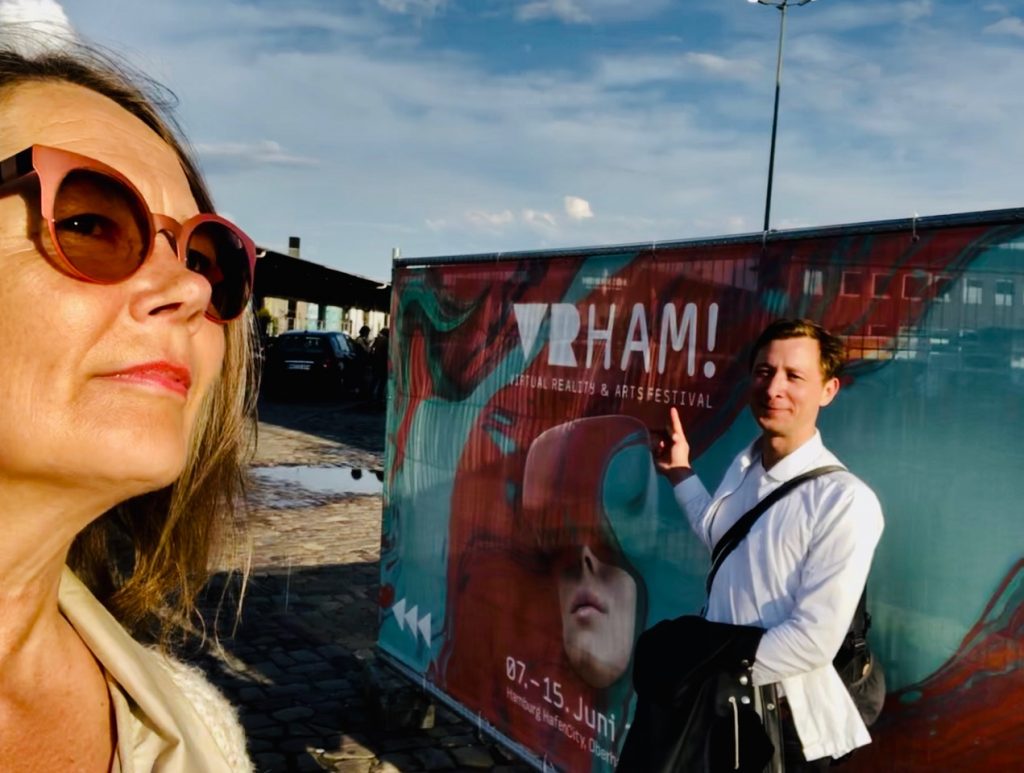 With Piotr Winiewicz (in image) and Mads Damsbo at the VRHAM! (Virtual Reality & Arts Festival Hamburg), the Germany's first international Festival for Virtual Reality Art. Established by Ulrich Schrauth in Hamburg in 2018, VRHAM! opened its doors for the second time, from 7 – 15 June 2019, in Hamburg's Oberhafenquartier. Under the year's motto "DIS:SOLUTION" a large selection of extraordinary Virtual Reality experiences and live performances by contemporary artists was presented.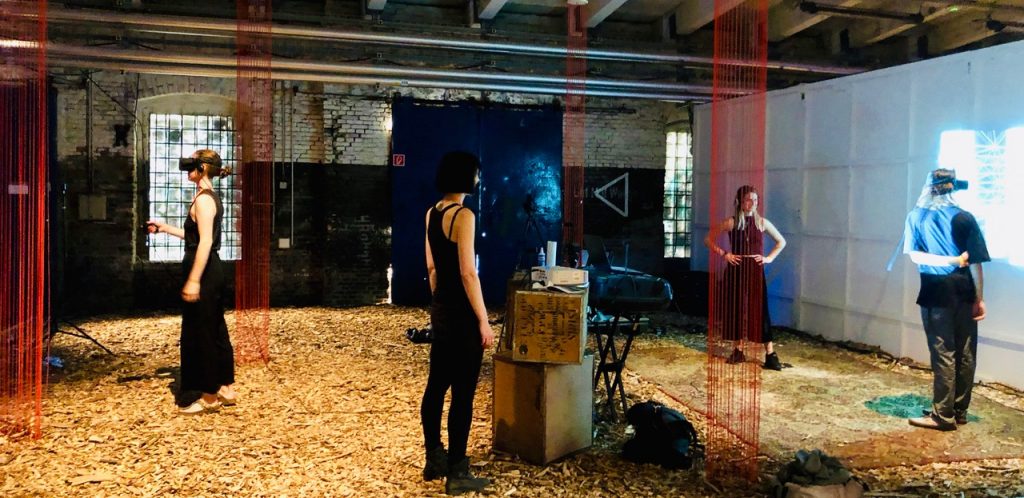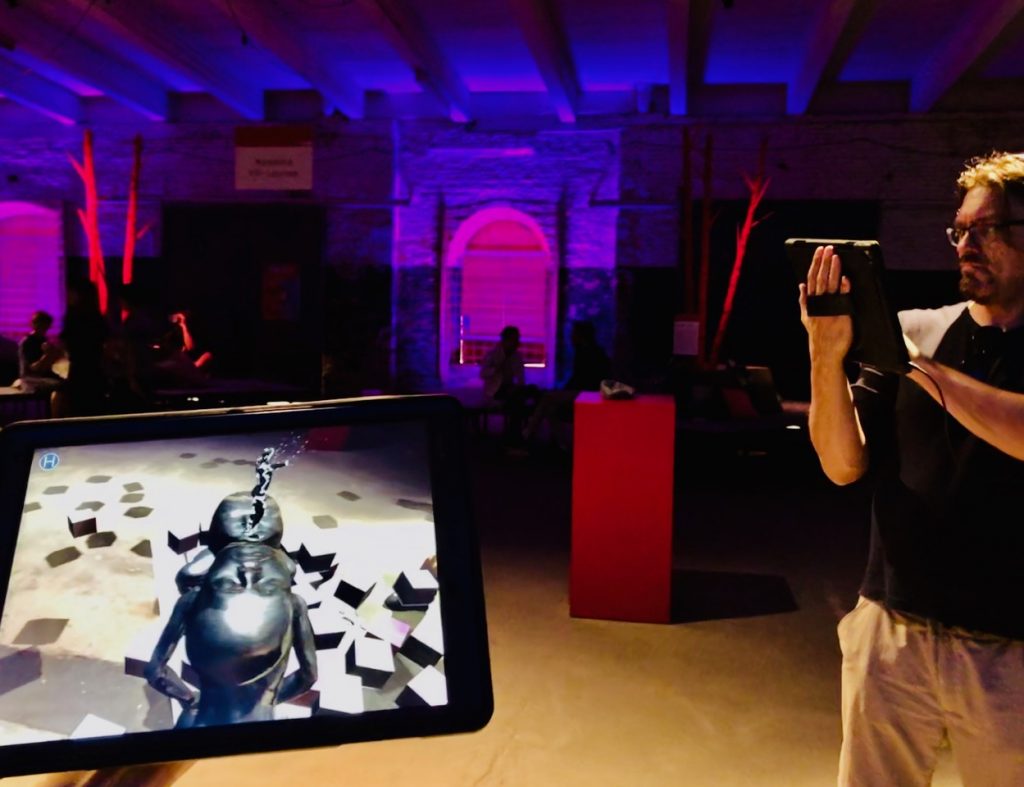 Image: Cinematographer and my doctoral student Sampsa Huttunen (University of Helsinki) exploring the Augmented Reality work by–
0AR
AOI NAKAMURA, ESTEBAN FOURMI, UK, 2018
Experiencing 0AR communally via three connected devices, audiences are encouraged to explore, move around the space and interact where their actions have a unique influence within the performance. 0AR is based on seminal masterpiece zero degrees (2005), a collaboration between dancers/choreographers Akram Khan, Sidi Larbi Cherkaoui, sculptor Antony Gormley and composer Nitin Sawhney.
Below a selection of other exciting  VR works:
DAS TOTALE TANZ THEATER
INTERACTIVE MEDIA FOUNDATION & FILMTANK, GERMANY, 2019
Who are humans in the age of technology? What role do they play and how do they interact with the machines that surround them? These types of questions were already negotiated at the Bauhaus 100 years ago. DAS TOTALE TANZ THEATER frames these questions today in the context of the development of artificial intelligence by staging a virtual reality dance experience.
LAST WHISPERS: AN IMMERSIVE ORATORIO
LENA HERZOG, USA, 2018/2019
At an unprecedented speed faster than the extinction of most endangered species, we are losing our linguistic diversity—and the very means by which we know ourselves. This immersive oratorio is an invocation of the languages that have gone extinct and an incantation of those that are endangered.
CLAUDE MONET – THE WATER LILY OBSESSION
NICOLAS THÉPOT, FRANCE, 2018
From 1899 to 1926, Claude Monet painted more than 250 scenes devoted to the water lily theme, which became what he himself called "an obsession." This contemplative VR experience invites the user on a sensory journey starting off in Claude Monet's garden, stopping along the way at the workshop of the artist and ending in the exhibition rooms of the Orangerie Museum.
VESTIGE
AARON BRADBURY, UK/USA/FRANCE, 2018
Vestige is a room-scale VR creative documentary that uses multi-narrative and volumetric live capture to take the viewer on a journey into the mind of Lisa as she remembers her lost love, Erik.