BOOSTING COMMERCIAL AND SOCIETAL-AWARENESS CAMPAIGNS WITH PERSONALIZED EXPERIENCES
Tallinn University
(Postponed to fall 2021 due to covid-19)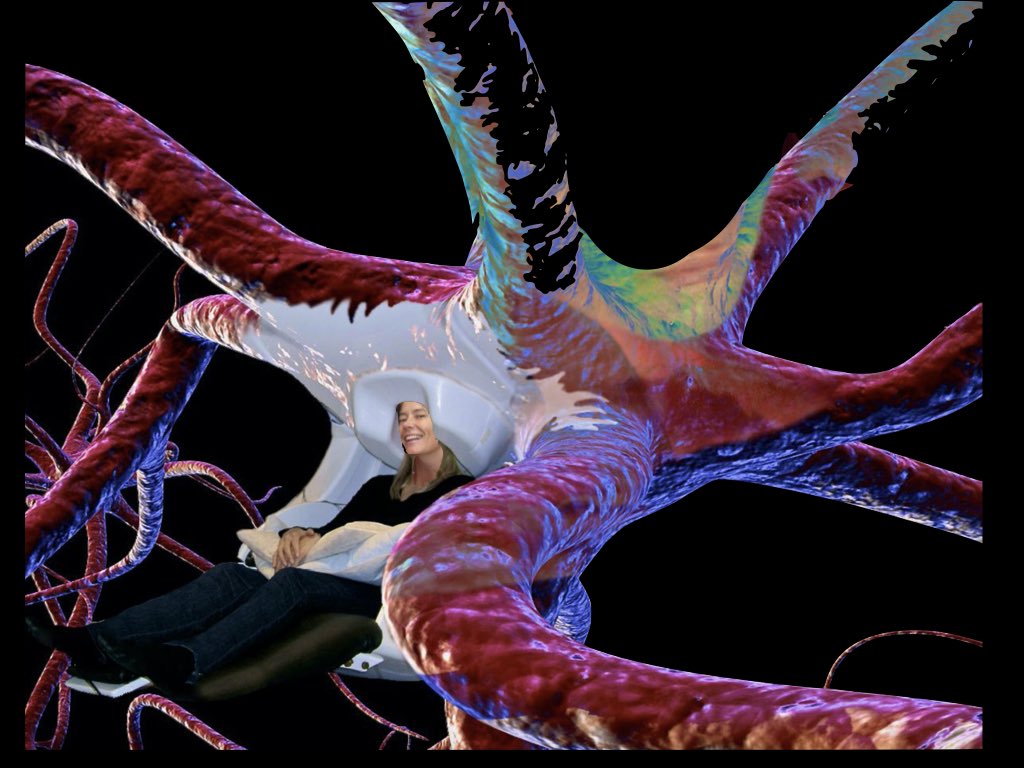 The Seminar day is designed for professionals working with commercials and social-awareness campaigns.
The aim of the seminar is to cultivate new ideas for designing personalized media messages by means of enactive storytelling. Stories are the key to human mind, emotions, and social behavior, is it in politics, shopping, or bringing up our kids. Stories allow people to justify their decisions to the others, but, perhaps even more importantly, to themselves.
These stories one makes up are simultaneously inter-personally shared and very personal. And this is where the professional business of storytelling for commercial and social media messages comes onboard.
The speakers with expertise from the field provide understanding of enactive storytelling, the state of the art on neural and physiological methods, and recent trends in neuromarketing. The talks spark fresh insights to challenging topics of (a) designing personalized experiences and (b) measuring personal experience data.
The full day program with lectures and Q&As on elaborated campaign concepts equip the participants with an inspiring package of new ideas to take back to their daily practice.
The participants will have access to knowledge on:
Principles of enactive storytelling
Recent trends in neuromarketing
Real-time biofeedback in designing interactive content
Interdependence between human experience, content of media, and physiological measures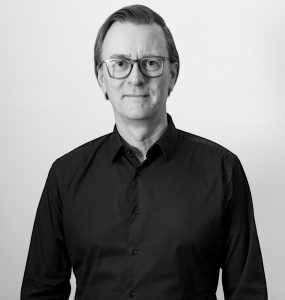 KEYNOTE: ERIK BÄCKMAN Partner, Strategy Director, Miltton
Erik Bäckman (MA) has 30 years of experience in strategic communication, media and journalism. He works at Finland's biggest communication agency with leadership training, strategy, branding and crisis communication. Prior to Miltton, Erik has worked as head of strategy, head of media research and concept development and as a TV news journalist at the Finnish national broadcaster YLE. His very practically oriented approach to storytelling is based on the current findings of psychological and neuropsychological research.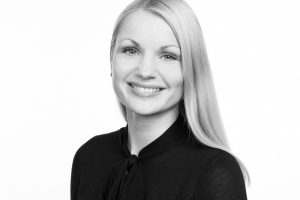 KAIDI REEDE, Consumer and Market Research Manager, Initiative
Kaidi Reede is a consumer and market research manager in media agency Initiative, Tallinn, Estonia. Before joining Initiative 3 years ago she worked as a research expert in Kantar Emor.
Kaidi holds the Master of Social Sciences (psychology and organizational behavior, Tallinn University). Psychology studies and experience in research led to understanding that people do not always behave as they say and we process a lot of information unconsciously. This is where the interest towards neuromarketing started and in 2012 Kaidi was issued a neuromarketing researcher certificate by neuromarketing agency NeuroHM. Since that time Kaidi has conducted numerous neuromarketing surveys in Estonia using different methodologies like EEG, GSR, facial coding, eye-tracking and reaction time measurement. The most recent neuromarketing study concerned alcohol visibility in the shops before and after the restrictions on displaying alcoholic drinks passed into law in June 2019. Kaidi has also performed on neuromarketing topic at different conferences and as a guest speaker in universities.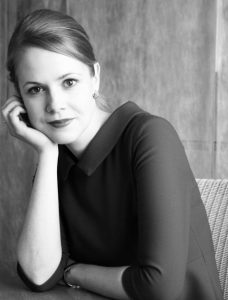 HEIDI REINSON, Senior Consultant in Behavioural Sciences, Kanta Emor
Heidi Reinson started her career in marketing and brand management, working in The Coca-Cola Company and Valio Baltics. She soon realised that her degree in Economics is not enough to fully understand the consumer. Her interest in the scientific background of consumer behaviour led to her MSc studies in Cognitive and Decision Sciences at University College London (UCL). After UCL, Heidi's mission has been to combine the two distinct research areas – marketing and cognitive science – in the most practical ways. Heidi was the first in the Baltics to conduct neuromarketing studies (spring 2012) and has been active in popularizing behavioural sciences' application in the region. She has presented at various conferences in the Baltics (incl TEDxRiga 2015), Finland and Austria as well as written popular science articles. Since 2013, she also teaches Economic and Consumer Behaviour at the Stockholm School of Economics in Riga.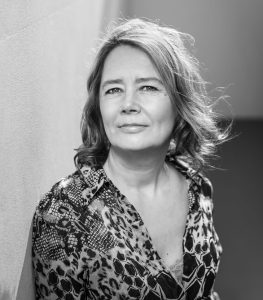 PIA TIKKA, Filmmaker, Research Professor, Enactive Virtuality Lab, TLU
Dr. Pia Tikka is a professional filmmaker and EU Mobilitas Research Professor at the Baltic Film, Media, Arts and Communication School (BFM) and MEDIT Centre of Excellence, Tallinn University. She holds the honorary title of Adjunct Professor of New Narrative Media at the University of Lapland. Prior to her joining BFM, she was the Principal Investigator for the NeuroCine project  (2010-2017)  at Aalto University, Finland, contributing also to the neuroeconomics in NeuroService project at the Laurea University of Applied Sciences (2014–2015). In 2010, she was a Fulbright scholar in the Institute for Multimedia Literacy at the University of Southern California and a researcher in residency in Neuroaesthetics at the Minerva Foundation, Berkeley, US. She was a lecturer in Film Theory and Film Analysis at the Baltic School of Film and Media (2006-2007). As a filmmaker, Pia has directed the feature films Daughters of Yemanjá (1996), Sand Bride (1998), several interactive media projects, and published on the topics of enactive media, including her book "Enactive Cinema: Simulatorium Eisensteinense"(2008). She holds degree of Graphic Designer in Advertising, and has a decade long work experience in advertising and concept designing. Currently, her Enactive Virtuality research group studies psychophysiological and emotional basis of cinematic systems, storytelling and creative imagination.
PROGRAM (t.b.c.)
9:30 Registering & Mingling
9:50 Opening of seminar 
10-11 Enactive storytelling – Pia Tikka
The lecture binds together the storytelling as driving cognitive dynamics of decision making and 'enactive' as unconscious interaction between a person and media. A set of case studies highlight the interdependence of narrative sense-making and personalized media experiences.
11-12 Neuromarketing in practice – Kaidi Reedi
The first hand insights to neuromarketing methods used in Estonia, highlighted with case studies. The pros and cons of methods used in real life environments and laboratory settings are discussed, including eye-tracking, valence/arousal measures, electroencephalography (EEG), reaction time measurement and emotional coding surveys.
12:00-13:00 Lunch
13:00-14:00 Nudging – a toolbox for marketing professionals and policy makers– Heidi Reinson
The presentation will give an overview of human decision making processes and inspire you to use behavioural insights in designing marketing activities and social interventions. She will combine academic research findings with real life examples.
14-14:15 Case: (t.b.c.)
14:15-14:30 Case: (t.b.c.)
4:30-14:45 Case: (t.b.c.)
14:45-15 Coffee break
15-17 Engaging storytelling – Erik Bäckman
How can you engage people with storytelling that conveys your message and involves people in co-creating the story and making it their own? A practical introduction to applying classical storytelling structures and tools in dialogue with your audience.
17-18 Panel and open discussion
New challenges and ethical implications – sustainability, big data, privacy, and other issues
Changes in program may occur.
ORGANIZING TEAM
Organizer: Pia Tikka, research professor, Enactive Virtuality Lab, Center of Excellence in Media Innovations and Digital Culture MEDIT, BFM, TLU
Seminar assistant: Andreas Unt, video-marketing specialist in BRANDEM employer branding agency, Estonia.
Creative Lab: Ermo Säks, manager
Consultation: Tiina Hiob, Lecture of Advertising theory, BFM, TLU; Katrin Sigijane, Creative Lab, MEDIT, BFM, TLU
220 euros
Accommodation and meals are not included in the the price.
CONTACT FOR MORE INFORMATION
pia.tikka@tlu.ee